Let Me Show You How to Play This One
"Must Know" Guitar Scale Used By All the Blues Legends — Including Eric Clapton, B. B. King &
Stevie Ray Vaughan — for FREE
Learning this one scale will UNLOCK your playing. You WILL be playing solos up & down the ENTIRE guitar neck after watching this FREE video lesson!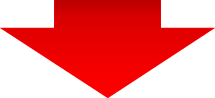 Here is what you will learn in the amazing free video lesson:
an absolutely essential blues scale linking box patterns across the neck
How to play the scale in ANY key and find it FAST
How to create an endless array of your own licks from just this one scale
Master a whole grab bag of killer techniques: blues bends, hammer-ons, pull-offs, slides, rakes, double-stops, and much more!
Learn EASILY with my on-screen tablature. All examples played at both slow and regular speeds
Special Bonus:
35 PAGE Ebook on Blues guitar absolutely packed with diagrams and lessons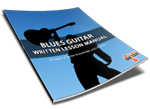 Here is what you get in the free Ebook:
21+ scale diagrams and scale links that will let you easily combine scales across the fretboard
Learn your BEST choices when soloing and improvising
Want to solo over major and minor key blues progressions? I'll show you.
How to master common blues rhythms -- and make them come ALIVE
Learn the notes on the fretboard down cold so that you're smooth & quick
My library of fretboard diagrams, chord charts, music theory lessons, chord analyzing, and much more!
Bottom line, you'll be shown exactly what to practice, move by move, broken down to its smallest part. (And that is how you master a complex skill like guitar.)
*Unauthorized duplication or publication of any materials from this site is expressly prohibited.