HARD ROCK STYLES
- All lessons feature On-screen tablature -
2 HOUR DVD

Hello – David Taub here from Next Level Guitar.com to tell you about our latest DVD release entitled "Hard Rock Styles".
Throughout this DVD you will learn the trademark styles, tones, devices, and techniques of some of the greatest rock guitarists of all-time. This instructional product contains two hours of in-depth playing analysis and tons of licks and riffs in the styles of many rock guitar legends.
Learn the techniques and interpret the styles of Slash, Eddie Van Halen, Zakk Wylde, Joe Satriani, Steve Vai, Paul Gilbert, Kirk Hammett, Dimebag Darrell Abbott, and Randy Rhoads. Pop in this DVD and learn an array of characteristic licks and playing techniques of some of the best six-string legends.
You will learn tons lead guitar devices, soloing tips and tricks, scales, licks, and more. Learn hip techniques like right hand tapping, fast legato playing, string skipping, sweep arpeggios, diminished licks and runs, two-handed fretboard tapping, wah pedal useage, harmonic licks, music theory, vibrato, adding bluesy elements, aggressive alternate picking, and much more. It's all here within this two hour DVD.


Learn the techniques, styles, and devices of some
of the greatest rock guitarists of all time:
| | |
| --- | --- |
| | Learn killer hardcore pentatonic licks, alternate picked tones, two string bends, and wah useage in the style of Zakk Wylde |
| | Learn right hand tapping, tapping through scale shapes, dive bombs, tremolo picking, tap and bend licks, tap harmonics, and more in the style of Eddie Van Halen |
| | Learn to add bluesy touches to your rock playing, hammer and pull off licks, blues scales, vibrato, wah pedal tips and tone, and how to get that Slash tone, and more in the style of Slash. |
| | Learn two handed tapping, fast legato playing and licks, fret hand warm-ups, legato exercises, hammer-on and pull-off techniques and licks, and fast legato movements through scales in the style of Joe Satriani |
| | Learn fast ascending picking runs, symetrical diminished shapes, position shifting, hammer and pull off licks, double up string licks, and alternate picking in the style of Dimebag Darrell Abbott |
| | Learn diminished scale use, chromatic licks, fast picked licks and runs, and many pentatonic licks in the style of Randy Rhoads |
| | Learn string skipping techniques and licks, major and minor triad shapes, arpeggios, picking motions and techniques, and moving around the fretboard in the style of Paul Gilbert |
| | Learn modal playing over chords, harmonic licks, music theory, vibrato, tremolo bar use, fast legato licks, sweep arpeggios, and more in the style of Steve Vai |
| | Learn hammer and pull off licks, moving licks up and down the neck, pentatonic and minor scale licks, and more in the style of Kirk Hammett |

ON-SCREEN TABLATURE
And learning is easy with our ON-SCREEN TABLATURE. So you see all the licks and chords written out in tablature on the screen. This makes it easy to follow along and start making music.
All rhythm and lead riffs and licks are broken down and explained and demonstrated at slow speed and regular speed. So you don't have to keep hitting the rewind and pause buttons. We make learning as fast and easy as possible.
We break each section into digestible parts and we get you playing and rocking out in the fastest and most efficient manner. And to make watching and learning as easy as possible, these DVD video lessons incorporate on-screen tablature, multiple camera angles, chord tabs, close ups of the neck, fret and pick hand so you see all the action up close and personal. We make learning fun and easy!
All our instructional DVD products are burned from glass masters and are therefore REGION FREE and will work on just about any player worldwide – and we ship all over the world. So no matter where on the planet you live or what player you have – we will get you the working instructional fast!

Here's my Totally Risk-Free,
No-Worries, Guarantee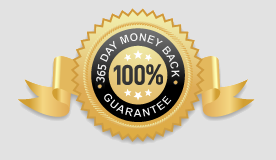 Let me make this easy for you.

I am going to give you a full 12 Month No Questions asked return policy on any of my DVD's. Put them to practice and watch yourself playing guitar and having fun in the shortest amount of time possible.
Get started rocking out today, I cannot wait to hear about your progress
You do not risk anything by ordering now.


Next Level Guitar - The Web's No. 1 Guitar Education Resource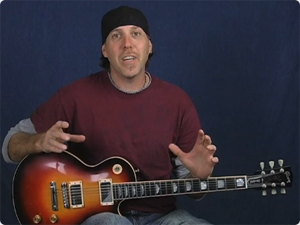 Who is David Taub?
I teach thousands of students all over the world through my DVD products and my instructional website at www.nextlevelguitar.com I am certain I can get your playing to the next level in the fastest and most efficient manner. I am the number one most subscribed guitar teacher guru in ALL of YouTube.

My YouTube Guitar Lesson Videos have over 102 million views worldwide and growing!

My methods work, they get results. Give them a try and I know they will exceed your expectations. Feel free to drop me line if you have any questions.
As always I wish you the best in your guitar journey and in all your musical endeavors,

Take care and rock on!
-David Taub
www.nextlevelguitar.com

ROCK ON, Good People!
Copyright © 2007 - 2019 Next Level Guitar Inc