STEVIE RAY VAUGHAN INSPIRED LESSON SERIES
Learn the techniques, devices, style, and concepts of one of the greatest blues-rock guitarists of all time
A comprehensive deep dive study into the aggressive lead playing, rhythm playing, clean playing, and gear/tone of SRV.
Watch This Video for a Complete Preview!
With his aggressive style and accomplished playing SRV ignited the blues revival of the '80s and is often considered one of the greatest blues rock guitarists of all time.

His music was rooted in blues, rock, and jazz and he developed a uniquely eclectic and fiery aggressive style that sounded like no other.

SRV's unique brand of Texas blues coupled with his fiery style is a must learn for any guitarist and this course will guide you through it all. We will study his aggressive lead playing, his rhythm playing, his clean style guitar, and his gear and tone. We will get you in the wheelhouse of his sounds using basic gear that you probably have at home.

We will also study his favorite scale choices, tons of licks in the style, and we will take you through the techniques, devices and concepts that went into his playing. We'll teach you how to bring all these elements together alongside a variety of blues backing tracks so you can practice these techniques, devices, and concepts in a musical context.


Stevie Ray Vaughan synthesized his unique style from many of his influences - Jimi Hendrix, Albert King, B.B. King, Freddie King, T-Bone Walker, Muddy Waters, Albert Collins, Buddy Guy, Lonnie Mack, Howlin' Wolf, Otis Rush, Guitar Slim, Chuck Berry. He was also influenced by jazz guitarists Django Reinhardt, Wes Montgomery, and Kenny Burrell.

However, he conveyed their messages in his own unique way. He bent strings in a way where no one has gone before and he infused ferocity into the blues, which was uniquely him. All coupled with his fantastic rhythm playing, awesome vocal chops, and tremendously killer songs.

Throughout his career he revived blues-rock music and paved the way for many other artists. His tragic death in 1990 at age 35 cut short a brilliant career just as he was on the brink of superstardom. His work continues to influence many artists across multiple musical genres.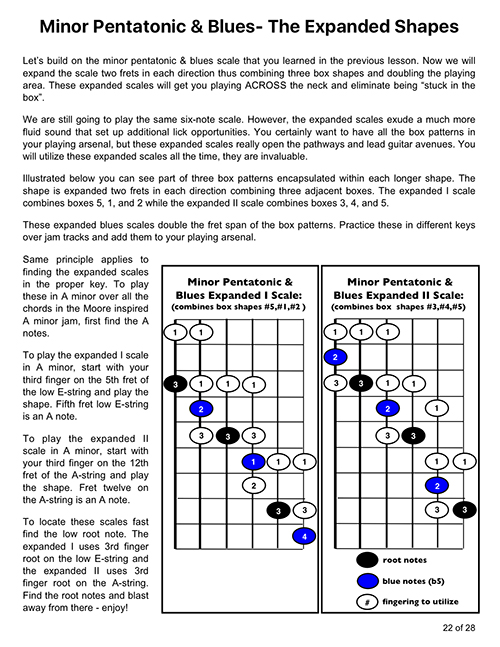 And throughout this course we make playing along easy as we tab out all licks with our on-screen tablature. Plus close up shots of the pick and fret hand takes you right in close to all the action. And we demonstrate the licks at slow and regular speed.

Sound good? Then grab these lessons now while we're offering them at a super-low introductory price:


Introducing...
STEVIE RAY VAUGHAN INSPIRED LESSON SERIES
This course consists of 14 video lessons totaling 2.5 hours of detailed instruction, 10 jam tracks – same ones we utilize throughout the video lessons, PDF reference eBook.
(NOTE: Some of these lessons have been taken from our "Modern & Classic Rock Blues Masters Course". But we added many new lessons as well as with the included jam tracks we made this a complete comprehensive study into the playing, tone, and style of Stevie Ray Vaughan.)
COURSE BREAKDOWN – ALL LESSONS:
Enjoy the journey and see you in the lessons!

David Taub